Investing.com - Crude oil futures stayed lower during U.S. morning hours on Tuesday, despite upbeat data on U.S. building permits, which added to the view that the country's economic recovery is gaining traction.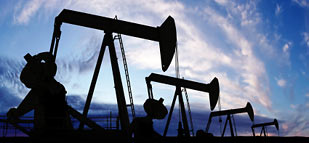 Oil prices struggled as concerns over a controversial bailout deal for Cyprus continued to weigh on appetite for riskier assets.
On the New York Mercantile Exchange, light sweet crude futures for delivery in April traded at USD93.87 a barrel during U.S. morning trade, down 0.25% on the day.
New York-traded oil prices held in a range between USD93.69 a barrel, the daily low and a session high of USD94.45 a barrel, which was strongest level since February 25.
In the U.S., official data showed that the number of building permits issued increased to the highest level since June 2008 in February, while housing starts rose more-than-expected, underlining the view that the country's economic recovery is gaining momentum.
The Commerce Department said the number of building permits issued in February rose 4.6% to a seasonally adjusted 0.946 million, above expectations for a 2.3% increase to 0.925 million units.
U.S. housing starts rose by 0.8% last month to a seasonally adjusted 0.917 million, compared to expectations for an increase to 0.915 million.
Oil traders awaited fresh weekly information on U.S. stockpiles of crude and refined products to gauge the strength of oil demand in the world's largest oil consumer.
The American Petroleum Institute will release its inventories report later in the day, while Wednesday's government report could show crude stockpiles rose by 2 million barrels.
Market players also looked ahead to the Federal Reserve's two-day policy meeting due to begin later in the day, as investors try to assess the central bank's attitude towards monetary stimulus.
Data on Friday showed that U.S. inflation was contained in February, leaving the way clear for the central bank to continue its bond-buying program.
The U.S. is the world's biggest oil consuming country, responsible for almost 22% of global oil demand.
But sentiment remained under pressure amid concerns that the parliament in Cyprus could reject a bill on a bank deposit tax needed for the country to secure a bailout in a vote later Tuesday.
Earlier in the day, the government submitted a new deposit tax bill that would scrap the tax on bank deposits below EUR20, 000.
Elsewhere, on the ICE Futures Exchange, Brent oil futures for May delivery lost 0.6% to trade at USD108.84 a barrel, with the spread between the Brent and crude contracts standing at USD14.97 a barrel, the narrowest differential since January 17.