Investing.com - Crude oil futures tumbled to a one-week low on Thursday, as data showed Chinese manufacturing activity deteriorated further in June and after the Federal Reserve said it could start scaling back its bond buying program by the end of the year.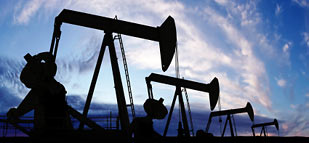 On the New York Mercantile Exchange, light sweet crude futures for delivery in August traded at USD95.85 a barrel during U.S. morning trade, down 2.7% on the day.
New York-traded oil prices fell by as much as 2.9% earlier in the day to hit a session low of USD95.66 a barrel, the weakest level since June 13.
Data released earlier in the day showed that China's HSBC preliminary manufacturing purchasing managers' index fell to a nine-month low of 48.3 in June from 49.2 in May, indicating that the slowdown in manufacturing is worsening.
Meanwhile, Fed Chairman Ben Bernanke said Wednesday that the central bank could begin slowing asset purchases by the end of 2013 and wind them down completely by the middle of 2014 if the economy picks up as the central bank expects.
The Fed said it expects the U.S. economy to grow between 2.3% and 2.6% in 2013. The bank also said it expects the unemployment rate to fall to between 6.5% and 6.8% by the end of 2014 and inflation to edge closer to its 2% target.
The U.S. and China are the world's two largest oil consuming nations.
Indications the Fed will begin to taper asset purchases sent the U.S. dollar higher across the board.
The dollar index, which tracks the performance of the greenback against a basket of six other major currencies, was up 0.8% to trade at a two-week high of 82.12.
Dollar-denominated oil futures contracts tend to fall when the dollar rises, as this makes oil more expensive for buyers in other currencies.
Elsewhere, on the ICE Futures Exchange, Brent oil futures for August delivery plunged 2.8% to trade at USD103.15 a barrel, with the spread between the Brent and crude contracts standing at USD7.30 a barrel.