Investing.com - Crude oil futures rose to the highest level since October on Thursday, amid hopes President Barack Obama and Republicans will reach a budget agreement to avert the looming fiscal cliff ahead of the year-end deadline.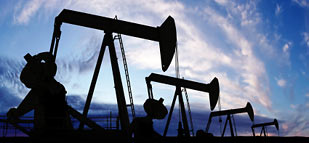 Oil traders were also looked ahead to closely-watched weekly supply data on U.S. stockpiles of crude and refined products from the U.S. Energy Information Administration on Friday.
On the New York Mercantile Exchange, light sweet crude futures for delivery in February traded at USD91.08 a barrel during European morning trade, up 0.1% on the day.
New York-traded oil prices rose to USD91.34 a barrel earlier in the session, the highest level since October 19.
Market players remained focused on developments surrounding the fiscal cliff in the U.S., approximately USD600 billion in automatic tax hikes and spending cuts due to come into effect on January 1.
President Barack Obama was to end his vacation and return to Washington on Thursday in order to take part in talks to avert the crisis ahead of the year-end deadline. Both chambers of Congress are also due to return to work on Thursday.
Without a deal, the U.S. could fall back into recession and drag much of the world down with it.
In addition, U.S. Treasury Secretary Tim Geithner said Wednesday that the USD16.4 trillion debt ceiling limit will be hit on December 31. Geithner added that "accounting measures" will be taken to create "headroom" in order to delay a technical violation.
The temporary moves would create USD200 billion in "headroom," enough to last for approximately two months under normal circumstances.
Oil traders also looked ahead to fresh weekly information on U.S. stockpiles of crude and refined products to gauge the strength of oil demand in the world's largest oil consumer.
The American Petroleum Institute will release its inventories report later in the day, while Friday's government report could show crude stockpiles fell by 1.6 million barrels.
The report comes out two days later than usual due to the Christmas holiday.
The U.S. is the world's biggest oil-consuming country, responsible for almost 22% of global oil demand.
New York-traded oil prices surged 2.7% on Wednesday, the biggest one-day gain in five weeks, after security forces in the United Arab Emirates arrested UAE and Saudi Arabian citizens who were allegedly planning to carry out terrorist attacks in the region.
Elsewhere, on the ICE Futures Exchange, Brent oil futures for February delivery shed 0.3% to trade at USD110.77 a barrel, with the spread between the Brent and crude contracts standing at USD19.69 a barrel.