Investing.com - Crude oil futures rallied to the highest level since May 2011 on Wednesday, as mounting speculation that the U.S. and other Western nations will intervene in Syria continued to prop up oil prices.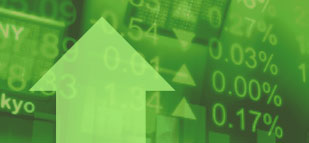 Market players also looked ahead to the release of key U.S. weekly supply data to gauge the strength of oil demand from the world's largest consumer.
On the New York Mercantile Exchange, light sweet crude futures for delivery in October traded at USD110.33 a barrel during European morning trade, up 1.2%.
The October contract settled 2.9% higher at USD109.01 a barrel on Tuesday.
Nymex oil futures rose by as much as 2.8% earlier in the day to hit a session high of USD112.23 a barrel, the strongest level since May 3, 2011.
Oil futures were likely to find support at USD105.89 a barrel, Tuesday's low and resistance at USD113.18 a barrel, the high from May 3, 2011.
Expectations for a military strike against Syria grew after U.S. Defense Secretary Chuck Hagel said Tuesday that U.S. forces are "ready" to launch strikes if President Barack Obama chooses to order an attack.
On Monday, U.S. Secretary of State John Kerry said there was "undeniable" proof that the Syrian government had used chemical weapons against civilians.
While Syria is not a major oil producer, investors fear that the two-year-old civil war could spill over to affect oil supplies in nearby countries.
Market players are also concerned about the involvement of Iran, OPEC's sixth-biggest oil producer.
Oil traders also looked ahead to data from the U.S. government on oil and fuel supplies later in the day to gauge the strength of demand from the world's largest oil consumer.
The report was expected to show that U.S. crude oil stockpiles rose by 200,000 barrels last week, while gasoline inventories were forecast to fall by 1.2 million barrels.
After markets closed Tuesday, the American Petroleum Institute, an industry group, said that U.S. crude inventories rose by 2.5 million barrels last week, defying expectations for a decline of 250,000 barrels.
Elsewhere, on the ICE Futures Exchange, Brent oil futures for October delivery rallied 1.5% to trade at USD116.05 a barrel, with the spread between the Brent and crude contracts standing at USD5.72 a barrel.
Brent prices hit USD117.33 a barrel earlier in the session, the highest level since February 20.
French lender Societe Generale said London-traded Brent prices may rise to as high as USD150 a barrel if conflict disrupts supply from the Middle East and North Africa.
Countries in the Middle East and North Africa were responsible for 36% of global oil production and held 52% of proved reserves in 2012.