Investing.com - New York-traded crude oil futures ended Friday's session at a three-week low, as a combination of concerns over an end to the Federal Reserve's asset purchase program and fears over a deepening slowdown in China weighed.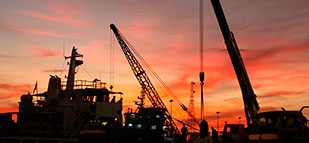 On the New York Mercantile Exchange, light sweet crude futures for delivery in August fell 1.3% Friday to settle the week at USD93.89 a barrel by close of trade.
Earlier in the session, oil prices hit a daily low of USD93.13 a barrel, the weakest level since June 4. On the week, Nymex oil futures lost 4.3%.
Oil prices plunged 3% on Thursday after Fed Chairman Ben Bernanke said the central bank could begin slowing asset purchases by the end of 2013 and wind them down completely by the middle of 2014 if the economy picks up as the central bank expects.
The bank said it expects the U.S. economy to grow between 2.3% and 2.6% in 2013. The Fed also said it expects the unemployment rate to fall to between 6.5% and 6.8% by the end of 2014 and inflation to edge closer to its 2% target.
Indications the Fed will begin to taper asset purchases sent the U.S. dollar higher across the board.
The dollar index, which tracks the performance of the greenback against a basket of six other major currencies, gained 0.75% on Friday to end at a two-week high of 82.61.
Oil prices typically weaken when the U.S. currency strengthens as the dollar-priced commodity becomes more expensive for holders of other currencies.
Meanwhile, concerns over China's economic outlook also weighed after data Thursday showed that manufacturing activity hit a nine-month low in June.
China's HSBC preliminary manufacturing purchasing managers' index fell to 48.3 in June from 49.2 in May as new orders declined, indicating that the slowdown in manufacturing is worsening.
China is the world's second largest oil consumer after the U.S. and has been the engine of strengthening demand.
In the coming week, investors will be closely watching U.S. data on durable goods orders, jobless claims and consumer confidence for signs that the economic recovery is on track.
Elsewhere, on the ICE Futures Exchange in London, Brent oil futures for August delivery fell 1.2% on Friday to settle the week at USD100.94 a barrel, the lowest level since June 3.
The London-traded Brent contract lost 4.65% over the week, while the spread between the Brent and the crude contracts stood at USD7.05 a barrel.