Investing.com - Crude oil futures slipped lower in European trade on U.S. fiscal cliff fears despite rising middle eastern tensions.
On the New York Mercantile Exchange, Crude oil futures for January delivery traded at USD85.75 , falling 0.11%.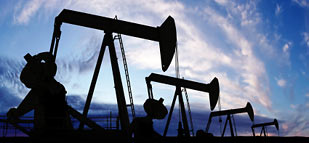 The looming "fiscal cliff" in the U.S., approximately USD600 billion in automatic tax hikes and spending cuts due to come into effect on January 1 sent shivers of fear into the gold market.
There are worries the U.S. economy will fall back into a recession, unless a divided Congress and the White House can work out a compromise before then.
Markets were also jittery after the release of disappointing U.S. data on Thursday added to concerns over the strength of the country's economic recovery.
Congressional leaders were meeting with President Obama later today to work on a solution to the fiscal cliff.
Middle Eastern Tensions between Israel and Gaza have placed the region on high alert for supply disruptions adding to the price fluctuations.
US Dollar Index, which tracks the performance of the greenback versus a basket of six other major currencies, rose 0.23% to trade at USD81.27.
Elsewhere on the ICE, Brent oil for January delivery climbed 0.39% to trade at USD108.02 a barrel, with the spread between the Brent oil and Crude oil contracts standing at USD22.16 a barrel.