Investing.com - Crude oil futures rose in U.S. trading on Friday after German business confidence data came in better than expected, fueling hopes the European economy may see better days ahead and demand more fuels and energy going forward.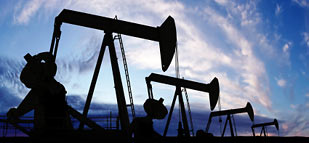 Protests across Egypt spooked investors on fears unrest instability in the Mideast could threaten supply.
On the New York Mercantile Exchange, light, sweet crude futures for delivery in January traded at USD88.13 a barrel on Friday, up 0.86%, off from a session high of USD88.52 and up from an earlier session low of USD86.75.
In Europe earlier, the German Ifo Institute reported that its index of business confidence jumped to 101.4 in November from 100.0 in October, beating expectations for a decline to 99.5.
The data came in the heels of a report revealing that Germany's manufacturing purchasing managers' index climbed to 46.8 in November from 46.0 in , beating out market forecasts for a 45.9 reading.
Germany's month-on-month gross domestic product grew 0.2% in the third quarter, in line with expectations.
The broader eurozone's manufacturing purchasing managers' index rose to 46.2 for November from 45.4 in October, above expectations for a reading of 45.6.
That data sparked demand for crude on sentiments the European economy may be on the mend somewhat and will need more fuels and energy in the future.
Oil also rose on fears Mideast unrest could escalate into a regional, multiplayer military campaign and disrupt global supply.
Egyptian President Mohammed Morsi gave himself sweeping new powers, which drew supporters and opponents clashing in the streets across the country days after a cease fire was declared between Israel and Hamas militants in the Gaza Strip.
On the ICE Futures Exchange, Brent oil futures for January delivery were up 0.45% and trading at USD111.05 a barrel, up USD22.92 from its U.S. counterpart.