Investing.com - Crude oil futures fell in U.S. trading on Thursday after weekly jobless claims exceeded expectations.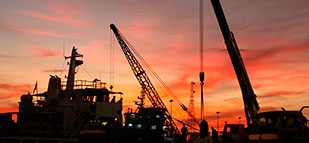 On the New York Mercantile Exchange, light, sweet crude futures for delivery in March traded at USD97.53 a barrel on Thursday, down 0.42%, off from a session high of USD98.12 and up from an earlier session low of USD96.85.
Oil prices fell after the U.S. Department of Labor reported that the number of individuals filing for initial jobless benefits last week rose by 38,000 to 368,000, compared to expectations for an increase of 20,000 to 350,000.
Personal incomes in the U.S., meanwhile, jumped 2.6% in December, the largest increase in eight years.
The Bureau of Labor Statistics will release the January jobs report on Friday, though investors largely avoided oil before then.
The commodity continued to come under pressure from official supply data.
The U.S. Energy Information Administration said in its weekly report that U.S. crude oil inventories rose by 5.9 million barrels in the week ended Jan. 25 compared to expectations for an increase of 2.58 million barrels.
Total U.S. crude oil inventories stood at 369.1 million barrels as of last week.
The report also showed that total motor gasoline inventories decreased by 1 million barrels, compared to expectations for a decline of 100,000 barrels.
Investors weren't expecting prices to fall too far, as a government report revealing the country's gross domestic product contracted in the fourth quarter also showed underlying improvements taking place.
On Wednesday, the Commerce Department reported that the U.S. gross domestic product contracted for the first time since the second quarter of 2009 in the three months ending December, shrinking by 0.1%.
Economists were expecting the U.S. economy to grow 1.1% after a 3.1% expansion in the preceding quarter.
A 6.6% decline in government spending and a noted decline in private inventories contributed to the contraction.
The report did reveal parts of the economy were firming, however.
Consumer spending rose by 2.2% and business investment was 8.8% higher in the fourth quarter of last year.
Elsewhere on the ICE Futures Exchange, Brent oil futures for March delivery were up 0.51% at USD115.48 a barrel, up USD17.95 from its U.S. counterpart.