Investing.com - Crude oil futures slipped amid profit taking in Asian trading on Thursday.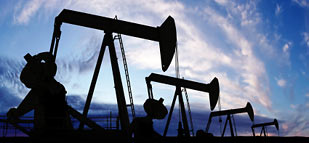 The commodity shot up earlier after Israel launched a military offensive against Palestinian militants in Gaza, which sent prices higher on fears that fighting could aggravate tensions across the oil-rich Middle East and threaten supply.
On the New York Mercantile Exchange, light, sweet crude futures for delivery in January traded at USD86.60 a barrel on Thursday, down 0.17%, off from a session high of USD86.72 and up from an earlier session low of USD86.58.
The attack in the Middle East sent oil prices spiking on fears clashes between Israelis and Palestinians could escalate, especially after Israeli air strikes killed a senior Hamas military leader.
Markets shrugged off an American Petroleum Institute citing that U.S. oil inventories rose 1.35 million barrels to 373 million during the week of Nov. 9.
Analysts were expecting U.S. stockpiles to rise 1.93 million barrels last month.
Sluggish U.S. data also convinced investors to call an end to an earlier rally and sell the commodity.
The U.S. Commerce Department reported earlier that retail sales fell by a seasonally adjusted 0.3% in October, weaker than expectations for a 0.2% decline.
Core retail sales, which exclude automobile sales, came in flat last month.
Analysts were expecting core retail sales to rise 0.2% in October, after rising by an upwardly revised 1.2% in September.
Retail sales serve as a good barometer for U.S. economic health.
Meanwhile, separate data revealed that U.S. producer price inflation fell unexpectedly in October, while core prices also dipped.
The Labor Department reported that producer prices fell by a seasonally adjusted 0.2% in October, compared to expectations for a 0.2% increase, after rising 1.1% in September.
The core producer price index declined 0.2% in October, defying expectations for a 0.1% increase, after holding flat in September.
On the ICE Futures Exchange, Brent oil futures for January delivery were up 0.01% and trading at USD108.70 a barrel, up USD22.10 from its U.S. counterpart.