Investing.com - Oil prices dropped on Friday after the U.S. government revealed that the economy added far fewer jobs in March than expected.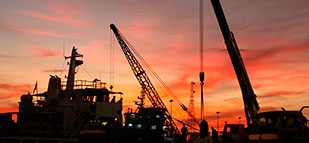 On the New York Mercantile Exchange, light, sweet crude futures for delivery in May traded down 0.42% at USD92.87 a barrel on Friday, off from a session high of USD93.56 and up from an earlier session low of USD91.97.
The U.S. Bureau of Labor Statistics reported earlier the economy added 88,000 nonfarm payrolls in March, way below expectations for a gain of 200,000 and below the 268,000 jobs added in February.
The private sector added 95,000 jobs last month, after an increase of 254,000 in February, missing expectations for a 209,000 rise.
The report also showed that the U.S. unemployment rate ticked down to 7.6% in March from 7.7% the previous month, as more Americans left the labor force.
Analysts were expecting the headline unemployment rate to remain unchanged last month.
The number sparked fears that the U.S. economy will continue to face potholes on its road to recovery and will demand less energy and fuel going forward.
Softer-than-expected U.S. inventory figures kept prices lower as well.
The U.S. Energy Information Administration said in its weekly report on Thursday that U.S. crude oil inventories rose by 2.71 million barrels in the week ended March 29, well above market forecasts for a gain of 2.20 million barrels.
Total U.S. crude oil inventories stood at 388.6 million barrels as of last week, well above the upper limit of the average range for this time of year.
The U.S. government also reported that total motor gasoline inventories decreased by 572,000 barrels, less than expectations for a decline of 852,000 barrels.
Rising oil inventories cemented growing concerns that the U.S. economy is awash in oil, which continued to pressure prices lower.
Elsewhere on the ICE Futures Exchange, Brent oil futures for May delivery were down 1.48% at USD104.77 a barrel, up USD11.90 from its U.S. counterpart.