Investing.com - Copper futures plunged on Monday to hit the lowest level since July 2010 as a combination of concerns over a deepening slowdown in China and fears over an end to the Federal Reserve's asset purchase program weighed.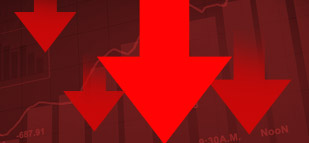 On the Comex division of the New York Mercantile Exchange, copper futures for September delivery traded at USD3.006 a pound during European morning trade, down 3% on the day.
New York-traded copper prices fell by as much as 3.3% earlier in the session to hit a daily low of USD2.994 a pound, the weakest level since July 20, 2010.
Wall Street lender Goldman Sachs slashed its estimate for China's gross domestic product in 2013 to 7.4% from 7.8%, citing weaker economic indicators and tightening of financial conditions
Meanwhile, fears over a cash crunch in the Chinese financial system lingered after interbank lending rates surged to a record last week.
China is the world's largest copper consumer, accounting for almost 40% of world consumption last year.
Copper prices also struggled due to a broadly stronger U.S. dollar, as dollar-priced commodities become more expensive to investors holding other currencies when the greenback gains.
The dollar index, which tracks the performance of the greenback against a basket of six other major currencies, was up 0.2% to trade at 82.80, the strongest level since June 4.
Demand for the dollar continued to be underpinned after Fed Chair Ben Bernanke said last Wednesday that the central bank could begin slowing asset purchases by the end of 2013 and wind them down completely by the middle of 2014 if the economy picks up as the central bank expects.
Elsewhere on the Comex, gold for August delivery fell 0.8% to trade at USD1,281.95 a troy ounce, while silver for September delivery tumbled 1.6% to trade at USD19.67 a troy ounce.
Goldman Sachs cut its outlook on gold prices for this year and next, citing mounting risks from an improving U.S. economic outlook.
The investment bank now expects gold to end this year at USD1,300 a troy ounce, down 9.4% from its previous forecast. For 2014, Goldman sees gold ending at USD1,050 an ounce, down 17.3% on its earlier outlook.