Investing.com - Copper futures were higher during European morning trade on Thursday, as the previous day's drop to a four-month low created bargain buying opportunities for investors, but sentiment remained vulnerable amid fears over a potential Greek exit from the euro zone.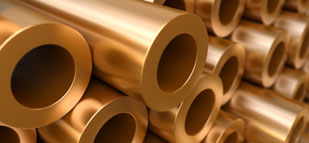 On the Comex division of the New York Mercantile Exchange, copper futures for July delivery traded at USD3.495 a pound during European morning trade, gaining 0.5%.
It earlier rose by as much as 1.95% to trade at a two-day high of USD3.521 a pound. Prices touched USD3.449 a pound on Wednesday, the lowest since January 10.
Copper futures have been on a rapid decline since the uncertain outcome of the May 6 elections in Greece, which threw the future of the country's international bailout deal into doubt and fuelled fears over a possible Greek exit from the euro zone.
The June copper contract has lost nearly 10% since the start of May.
But futures recovered on Thursday, as the sharp decline triggered some bargain buying from traders reluctant to bet that prices would fall further.
Better-than-expected first quarter growth data out of Japan provided further support. Official data released earlier showed that Japan's economy expanded by 1.0% in the first three months of 2012, beating expectations for a 0.9% increase.
On an annualized basis, the country's gross domestic product rose 4.1% in the first quarter, above forecasts for growth of 3.5%, as investment linked to rebuilding of its disaster-struck regions boosted economic activity.
Despite the day's gains, market sentiment was set to remain fragile as debt-stricken Greece called for new elections to take place on June 17. The vote will likely determine whether the highly indebted country remains in the single currency area.
Fears over the health of the country's banking sector will also likely keep sentiment on the back foot, after reports surfaced Wednesday that the European Central Bank had stopped providing liquidity to some Greek banks as they have not been successfully recapitalized.
World Bank President Robert Zoellick said Greece's exit could undermine confidence in the euro area and trigger another liquidity crisis.
Europe as a region is second in global demand for the industrial metal. Prices have tracked investor sentiment toward the euro zone's debt crisis in recent months.
Ongoing concerns over a 'hard landing' in China were also likely to weigh on the industrial metal.
China is the world's largest copper consumer, accounting for almost 40% of world consumption last year.
Copper is sensitive to the global growth outlook because of its widespread uses across industries. The industrial metal is regarded as a leading indicator of the global economy.
Elsewhere on the Comex, gold for June delivery rose 0.7% to trade at USD1,547.35 a troy ounce, while silver for July delivery climbed 1.1% to trade at USD27.49 a troy ounce.