Investing.com – Coffee futures rose to a one-month high on Monday, extending sharp gains from the previous session as heavy rains in South America and flooding in Asia continued to fuel concerns over declining global coffee supplies.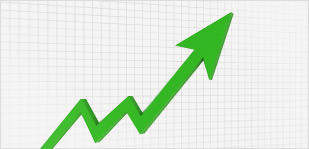 On the ICE Futures Exchange, Arabica coffee for December delivery traded at USD2.4807 a pound during U.S. morning trade, jumping 1.06%.
It earlier rose by as much as 1.12% to trade at USD2.4822 a pound, the highest price since September 22.
Coffee prices surged nearly 5.5% on Friday, the biggest one-day gain in 16 months, after Brazil's National Meteorology Institute said that it expected heavy rainfall across major coffee-growing regions to continue through the first week of November, threatening crop yields and damaging the quality of the harvest..
The weather center added that it expected strong winds to persist during the period as well. Brazil is the world's largest producer and exporter of Arabica coffee.
Agricultural traders pay close attention to the weather because farmers need favorable conditions to grow large crops to replenish low inventories.
Heavy rain is also pummeling Colombia, the world's largest producer of Arabica beans after Brazil, sparking worries that disease and fungus would hurt this season's crop.
Floods in Thailand and Vietnam also lent support. Vietnam is the world's largest producer of Robusta, a less popular coffee bean that roasters sometimes add to their blends when Arabica isn't available.
Crop losses in South America and Asia could mean increased demand for U.S. supplies.
Meanwhile, commodity traders continued to eye developments out of Europe in regards to the region's ongoing debt crisis.
European leaders moved closer to an agreement on bank recapitalization on Sunday, while Germany and France neared an agreement on expanding the firepower of the euro zone's bailout fund. But divisions over restructuring Greek debt remained and a final agreement was not expected until Wednesday's meeting.
Elsewhere, on the ICE Futures Exchange, cotton futures for December delivery rose 0.62% to trade at USD 0.9774 a pound, while sugar futures for March delivery jumped 1.4% to trade at USD0.2683 a pound.