* Bullard says markets should focus on Fed asset programs * Asset sales could tighten conditions as rates held low * Waited long to raise rates in past, pattern may not hold (Adds details from press conference)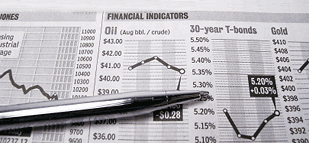 By Mark Felsenthal
ST. LOUIS, Nov 18 (Reuters) - A senior Federal Reserve official said on Wednesday that the U.S. central bank may start tightening financial conditions by selling assets it has accumulated rather than raising interest rates.
"The market's focus on interest rates is disappointing, given quantitative easing," St. Louis Federal Reserve Bank President James Bullard told a group of bankers. "Markets should be focusing on quantitative monetary policy rather than interest rate policy."
"The main challenge for monetary policy going forward will be how to adjust the asset purchase program without generating inflation while interest rates are near zero," Bullard said, adding that the inflation outlook hinges on what the Fed does with this program.
The Fed has bought $300 billion in longer-term U.S. government debt and plans to purchase about $1.43 trillion in mortgage-related securities by the end of March. Selling these assets would push up private borrowing costs.
Bullard noted that the Fed had waited 2-1/2 to three years to raise interest rates after the past two recessions. However, as he had a month ago, he cautioned that the central bank might act differently this time, given that its actions in the past have been criticized for fueling the housing bubble.
If it followed its past pattern, the Fed would not raise its target for overnight interest rates until early 2012, he said.
"That should be the baseline that is in your head because that is the way the Fed has behaved in the past, and in the past decade, that is the way the Fed has behaved," Bullard told reporters after his speech.
"There's reasons to think the (Fed) won't wait that long this time because of this too low for too long argument which is a powerful argument, and it apparently created a lot of problems for us that really blew up in this crisis," he said.
INFLATION UNCERTAINTY HIGH
Bullard said that while inflation was still low, commodity prices had been volatile and uncertainty over inflation is elevated compared with the fall of 2008.
The expansion of the Fed's balance sheet as it has bought up assets and extended loans to banks has helped restore financial health after the crisis, but it creates an inflation risk, he said.
Bullard, who will vote on the Fed's policy-setting panel next year, is seen as occupying the middle of the spectrum between anti-inflation hawks and growth-promoting doves.
His concern on Wednesday about the possibility of inflation building from the Fed's bloated balance sheet was consistent with his observation recently that policymakers should be careful not to over-estimate slack in the economy.
A number of other Fed officials, including Chairman Ben Bernanke and Vice Chairman Donald Kohn, have played down inflation risks, saying that with extensive unemployment and idle manufacturing plants, the economy has a lot of room to grow before inflation risks emerge.
Indeed, the Fed earlier this month renewed its pledge to hold interest rates near zero for an extended period to support the fragile U.S. economic recovery, saying that policy is justified by extensive slack and low inflation.
Fed officials have voiced a range of views since their meeting on the likely pace of the upturn. Financial markets around the world are watching keenly for indications of when the Fed plans to raise rates and withdraw the billions of dollars of reserves it has provided to the financial system.
Bernanke said this week tight bank credit and the weak labor market will weigh on the recovery, while Richmond Fed President Jeffrey Lacker said he expects what he called a reasonable rate of economic growth in 2010.
Addressing criticism that low U.S. interest rates are fuelling asset bubbles elsewhere in the world, Bullard said U.S. monetary policy is not likely to be formulated with regard to prices outside its borders.
"It's very hard to identify bubbles, and I think if there's problems in real estate markets in Asia it's not very practical to say that you should raise interest rates in the U.S.," he told reporters after a speech to a group of bankers. (Editing by Chizu Nomiyama)