DUBLIN, Dec 16 (Reuters) - The lower house of Ireland's parliament on Wednesday approved a plan to cut the country's total public service pay bill by 6 percent, passing the final politically sensitive austerity measure of its 2010 budget.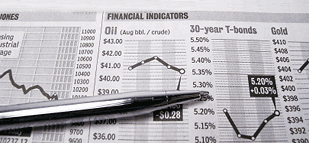 Prime Minister Brian Cowen's fragile majority, which gave a thumbs up to social welfare cuts last week, has now endorsed the main elements of a 4 billion euros package of spending cuts to stabilise the soaring deficit.
The plan to cut wages for nurses, teachers and hundreds of thousands of other public employees -- which will account for a quarter of the total savings -- has been applauded by investors and backed by Ireland's central bank. For more see [ID:nLDE5BE2IT].
Public service unions, which held a one-day strike last month and have threatened a prolonged campaign of protest and industrial action against the austerity measures, held a protest outside parliament when the debate began on Tuesday.
Members backed the welfare cuts by 80 votes to 69 after discussions markedly less heated than the impassioned exchanges heard during the social welfare debate last week. [ID:nGEE5BA1P0]
Finance Minister Brian Lenihan missed the vote after local media reported that he had been taken to hospital earlier on Wednesday for a minor procedure that was brought forward.
A spokesman for the minister declined to comment. (Reporting by Padraic Halpin; Editing by James Dalgleish)