The Silver market has been running red hot recently, as traders have looked to push up the value of Silver on speculation that the US economy is weakening, and as risk appetite for precious metals comes back into vogue for traders and hedge funds.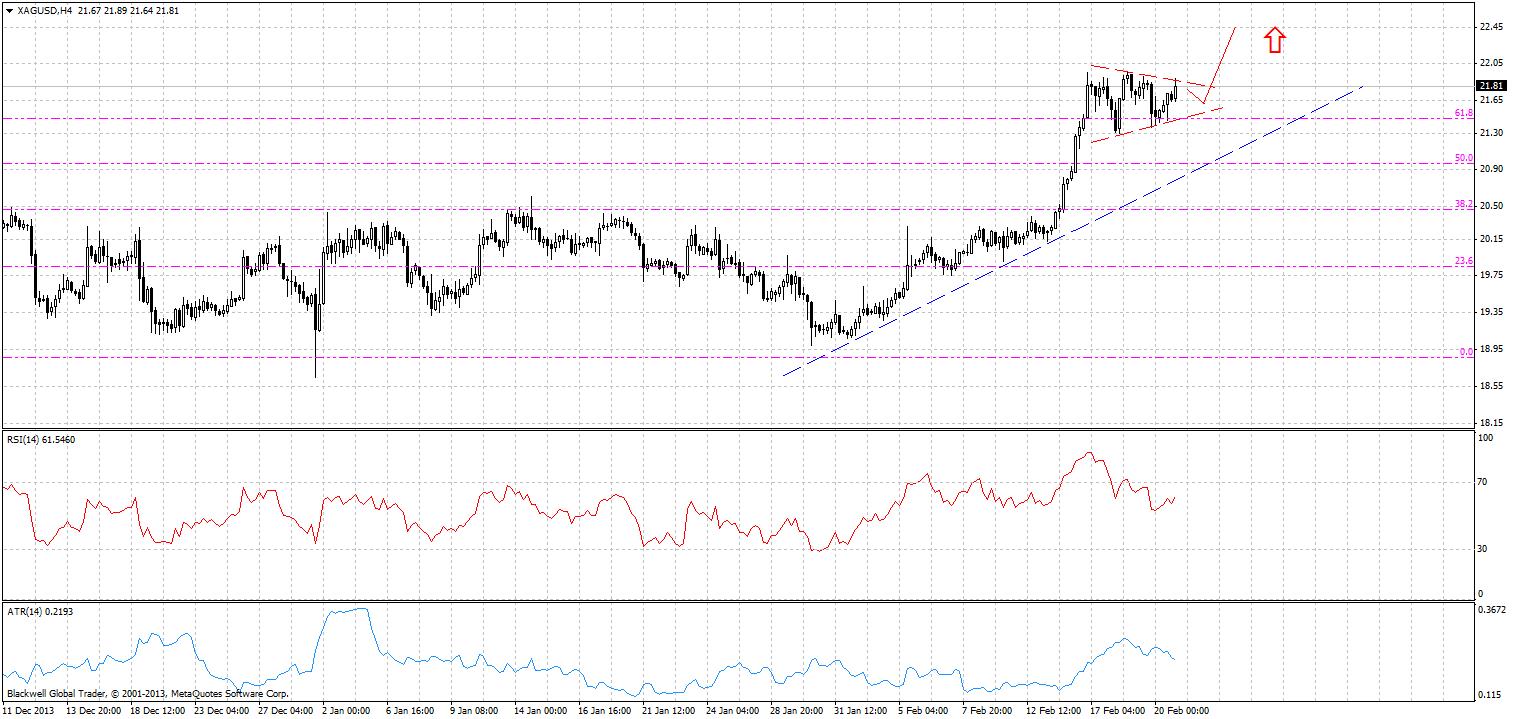 XAG/USD" title="XAG/USD" height="242" width="474" />
Source: Blackwell Trader (Silver, H4)
Market momentum in the Silver market has been exciting, and liquidity and volatility are certainly very high, leading to opportunities for Silver. With its bullish trend line dominating the charts combined with positive market sentiment, it looks likely that further highs are on the horizon. Currently, Silver is consolidating in a wedge and looking to move upwards again. This consolidation comes after lacklustre data from the U.S overnight as inflation was flat, leaving the options of further stimulus open to the FED, and Initial Jobless Claims falling to just 336k – slightly off analysts' expectations.
The present price movements of Silver have been heavily influenced by the current fib level drawn from the last big move lower. In the likely event that the wedge looks to consolidate a little further before breaking out, it would move lower, finding support at the 61.8 fib level at $21.45 before bouncing up strongly I believe. Resistance can be found at the psychological level of $22.00 and at $22.35 as markets have met strong resistance in the past months there, as Silver rallied lower.
Indicators are also pointing to more upward movements, with the RSI showing strong buying signals as of late as it looks to push higher on the metals rally.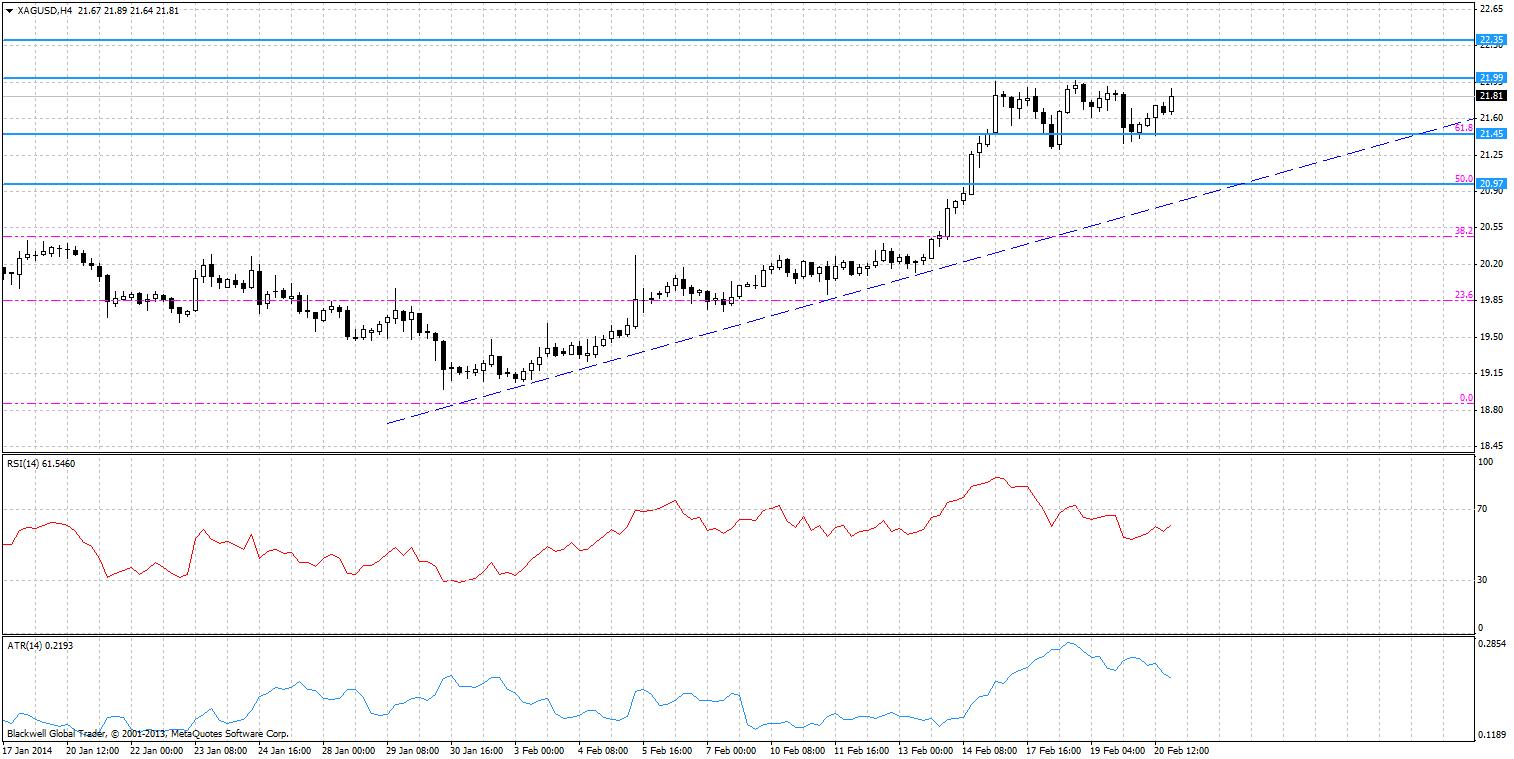 XAG/USD" title="XAG/USD" height="242" width="474" />
Source: Blackwell Trader (Silver, H4)
If the wedge was to move downwards, I would expect it to likely find support at $21.00 just above the 50.00 fib mark, this psychological level will most likely be a good point for traders to pause, and also will start to push on the trend line in the market. It's unlikely that we would see a crash through the trend line, just based on the strength of the market at present and the trend line's slope, plus the amount of market testing it had early on.
While Silver has looked to slow down and consolidate, the current wedge forming on the 4H chart signals to me that there is a breakout in the works. Market participants and traders will likely be aware of this and look to test the edges after a bounce lower. Traders should go in with an open mind regarding the potential for catching the wave out of the wedge on either side - with the most likely scenario being a push upwards. Additionally, while all the focus of this article has been on Silver, it's worth pointing out that Gold has a strong correlation in terms of movements, and the upward momentum of Gold will also have the same effect on Silver markets.