The S&P 500 posted some small gains in the opening minutes, but then it rolled over to its intraday low below the 1,400 level around 10:55 AM, just as the President was scheduled to deliver remarks to members of the Business Roundtable and answers questions. The market listened in and liked what it heard. As for the Fiscal Cliff ... "We can probably solve this in about a week" Obama said. "It's not that tough."
The index rallied to its a mid-day high, up 0.60%. It settled a bit in the afternoon and then retested the high in the final hour of trading. But the selling resumed, and the index trimmed gave up most of the gains to close at 0.16%.
Here is a fifteen-minute chart of the week so far.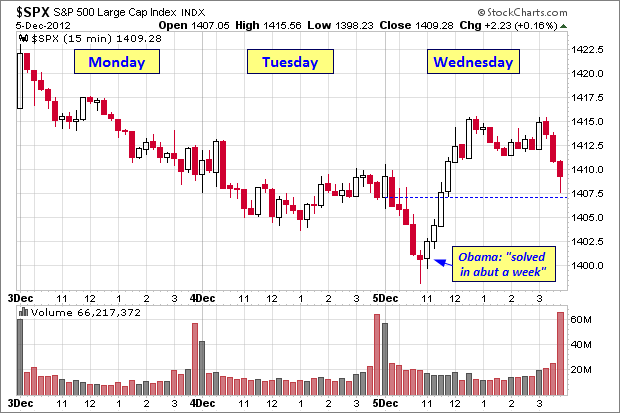 The S&P 500 is now up 12.06% for 2012 but 3.85% below the interim closing high of September 14th.
From a longer-term perspective, the index is 108.3% above the March 2009 closing low and 10.0% below the nominal all-time high of October 2007.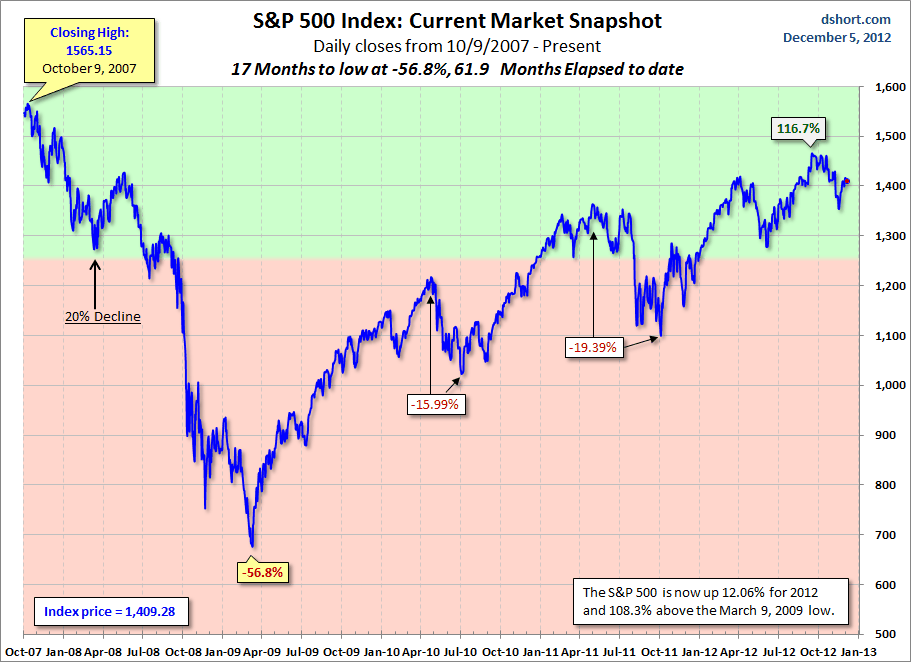 current-market-snapshot-MAs
For a better sense of how these declines figure into a larger historical context, here's a long-term view of
secular bull and bear markets
in the S&P Composite since 1871.