Cable broke below trendline support at 1.5130 and now we see the market trading lower.
We would be looking at the sellers taking the reins and driving us lower for 1.5030/20. This is excellent support and sellers may wish to take profits here. Buyers are expected to come in and defend this support and they will try their hardest and hang on to long positions unless the sellers break below 1.4995.
If they do break down below 1.4995 then the buyers should run for cover...which will help the sellers cause as they rush for the next support levels of 1.4965 and possibly 1.4920/00. The technical indicators are ripe for a move lower and it is a case of buyer beware today, going into tomorrow.
Any bounce from current levels should reach the hold below 1.5140/45 which is where our trendline rests today. However, if wse do break 1.5145 we are looking limited to the 38.2% med term fib located at 1.5171 and sellers should be in the market once more at these higher levels. As we closed below this trendline last night...and have been unable to break above it this morning if we do stay below here sellers will take this as a sign of weakness and break any barrier set by the buyers until reaching stated support levels.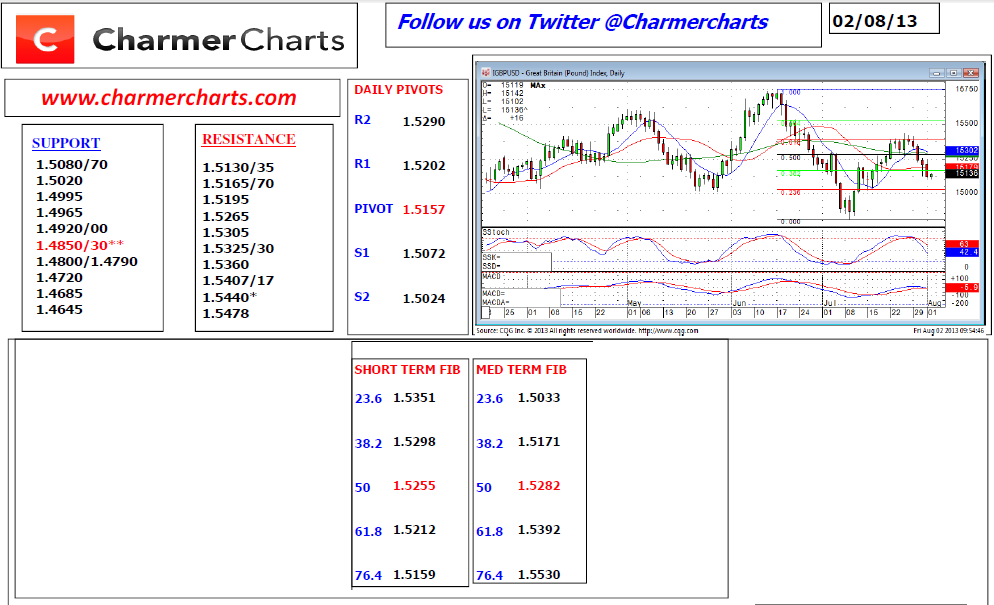 GBP/USD
" title="
GBP/USD
" width="994" height="605" />