Full authority for M. Abe…
… and first successes
Prices up again
as GDP growth
In June, the consumer price index, excluding fresh food (the so-called core rate which is Bank of Japan's preferred inflation measure) was up 0.4% year-onyear, i.e. 0.4% higher than the previous month. It thus stood above the zerothreshold for the first time since October 2012 and at the highest level since November 2008. The Bank of Japan's monetary policy will remain very accommodative until inflation is back to 2%. We'll probably have to wait for a long time before the target is reached but the central bank seems to be on the right track.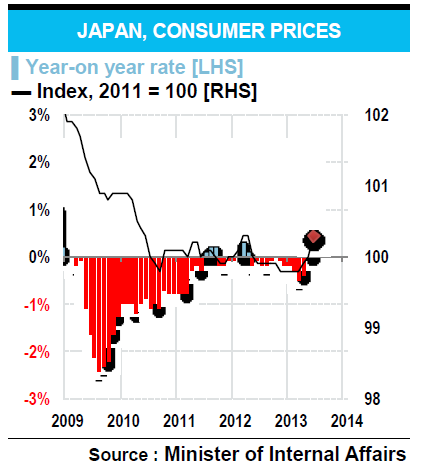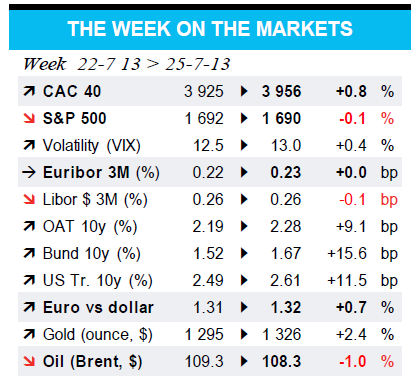 In addition, the announcement of looser fiscal and monetary policies has boosted household and business confidence. GDP growth bounced back markedly in Q1 (+1% q/q), fuelled by private consumption and exports. Beyond the positive impact of the announcement, the recovery will depend on M. Abe's will and ability to implement his reforms. But once again, there's no more hurry. Following the LDP victory last Sunday, M. Abe has three more years left with the majority in both houses. In this context, temptation could be high for more fiscal stimulus instead of structural reforms and fiscal consolidation This would be a serious risk for Abenomics.
BY Caroline NEWHOUSE